About Dental Excellence Melbourne
When you come to see us, it won't feel like you're walking into your typical dental office, but rather a friend's house who just so happens to be a dental expert! At Dental Excellence Melbourne, you'll benefit from the knowledge of four highly-trained and compassionate dentists who are dedicated to helping every member of your family smile a little bigger and a little brighter. In fact, it will be our family taking care of you! Dr. Cedric Chenet has over 35 years of experience in dentistry, and he's joined by his son, Dr. Derek Chenet. Each one is a skilled dentist in their own right, but when they come together, patients get access to a level of care they simply won't find anywhere else.
Personalized Patient Care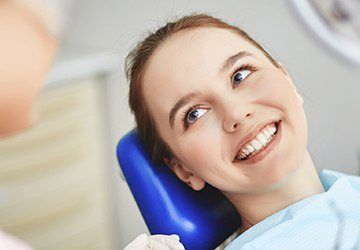 We don't want to just take care of your smile, we want to take care of you as a whole. We strive to build long, trusting relationships with all of our patients so we can better personalize their care and enhance their experience at every opportunity. We'll learn all we can about you before recommending a treatment so we can be sure it's the perfect fit for you. The end result? A well-organized and comfortable trip to the dentist that always ends with a beautiful smile.
Family Oriented Dentistry Services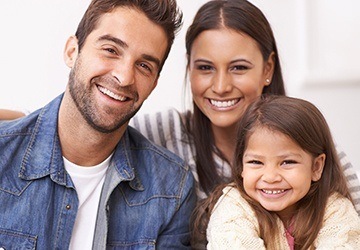 We're happy to provide the kind of dental care that is perfect for smiles of all ages, from kids to grandparents. When it comes to your family's teeth, we'll make sure you'll only have to go one place, and that one place will always feel like a second home. You can trust that we'll treat your loved ones like they are one of our own, so they'll have plenty of reasons to smile.
Generations of Smiles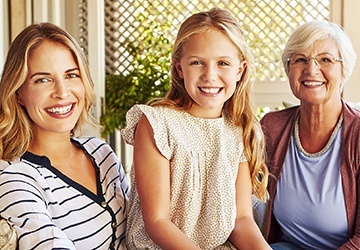 Whether a patient is young or just young at heart, they'll always have a place at our dental office. We have treatments designed to help little smiles and the specialty services adults need to enjoy golden smiles well into their golden years. One of our favorite things to do is treat different generations of the same family, and we often do it at the same time! From baby teeth to dentures and everything in between, you can trust our team to always have you covered.
Local & Proud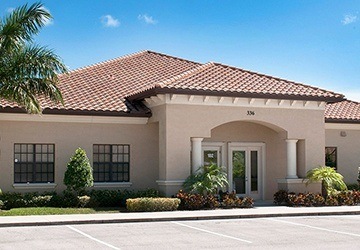 We love being a part of the beautiful Melbourne community, and we like to show our appreciation by supporting it in whatever ways we can. Every year, we have what we call a Give a Day, in which our team provides free dental care to patients who normally wouldn't have access to it. We also support a variety of other causes that are near and dear to our hearts because we believe our service shouldn't be confined to the walls of our dental office.
Lasting Quality Dental Care
The truth of the matter is that quality dentistry simply looks better and lasts longer. When you're treated by a dentist who only uses the best materials and latest technology, you know what you get? A strong, healthy smile and fewer trips to the dentist! That's the kind of care we provide for all of our patients, because if you're going to take the time to come see us, we're going to make sure whatever you need is done right the first time, every time.