Restorative Dentistry in Melbourne
Dental problems such as decay and gum disease, unfortunately, cannot self-correct and can lead to pain, infection, and ultimately the loss of teeth and systemic health issues. In turn, missing teeth can lead to their own set of problems, including malocclusion (that can lead to TMJ issues), the inability to chew your food properly (that can cause digestive problems), and low self-esteem. If you are suffering from decayed, damaged, broken, or missing teeth, Dr. Cedric Chenet and Dr. Derek Chenet can help correct the negative effects of these dental problems. They are each experts in restoring your mouth to the healthy, functional, and spectacular smile you deserve!
Dental Crowns & Fixed Bridges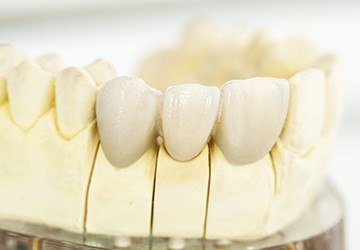 Traditional crowns and bridges are popular treatments for many issues that can affect your smile. From repairing severe tooth decay when there is not enough room for a traditional filling to replacing several missing teeth, crowns and bridges provide significant help. They can be made from one of several materials, depending on your unique needs, budget, and preference. With the proper maintenance, they both can last for many years.
Learn About Dental Crowns & Bridges
Tooth-Colored Fillings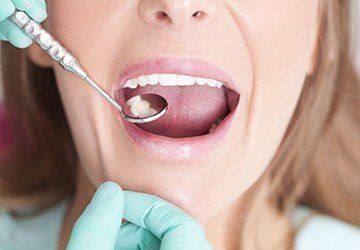 Tooth-colored fillings are biocompatible restorations that repair a tooth after a cavity develops. Unlike silver fillings, which are highly visible in the smile, these are made out of a composite resin that can be shaded to match the precise color of your surrounding enamel. Tooth-colored fillings also offer a more conservative solution to tooth decay, and they do not expand and contract depending on the temperature like silver fillings. This option can be used for teeth in the front or back of the smile.
Learn More About Tooth-Colored Fillings
One Visit Dental Restorations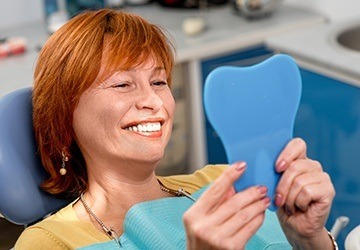 Traditional restorative dentistry has long required two visits to the dentist to complete, with weeks of waiting in between. During the first, your tooth is prepared for your crown and impressions and X-rays are taken of the treatment site. In the time between visits, the restoration is created by a separate lab. With CEREC one-visit technology, however, we can now provide a sturdy, beautiful crown in a single visit to the dental office!
Dentures & Partials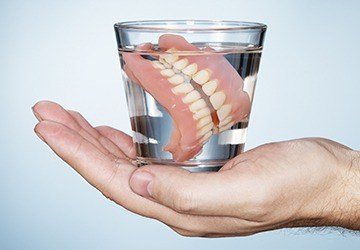 Patients who are missing many teeth can greatly benefit from dentures and partial dentures. They are prosthetic teeth affixed to a plastic base that looks just like your gum tissue. By filling in the gaps left by your missing teeth, dentures can restore your ability to eat, speak, and smile with real confidence — and they also prevent the remaining teeth from drifting out of place. Our team can help you enjoy all of the benefits of a comfortable, natural-looking denture.
Learn More About Dentures and Partials
Root Canals
If you have experienced severe tooth decay or injury that has affected the interior of a tooth, there may be hope with a root canal. This is a procedure in which your dentist removes all of the damaged tissue from the interior of the tooth, fills it with a biocompatible material, and places a sturdy crown or filling on top. And, despite the reputation root canals have of being painful, modern tools and methods ensure that you will not feel a thing.
Tooth Extractions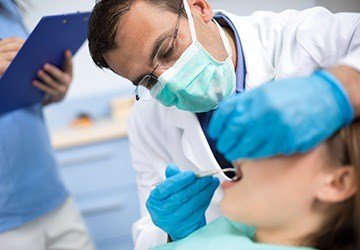 We work hard to help you keep all of your teeth through our general dentistry services, but there may come a time when we recommend removing one to protect your oral and/or overall health. Wisdom teeth, or the third molars that often appear in adolescence, are a prime example. Tooth extractions performed by our team of experts are comfortable and efficient — you will be on the road to recovery before you know it.