Our Advanced Dental Technology in Melbourne
Dental technology is rapidly advancing, and you want to make sure you visit a dentist who stays on top of the latest tools and advanced technology. At Dental Excellence Melbourne, our team is pleased to only use the latest equipment. Whether we are giving you an up-close-and-personal view of your oral structures with our intraoral camera or using The Wand to administer anesthesia comfortably, we know you will appreciate the difference technology can make in your dental experience.
Intraoral Camera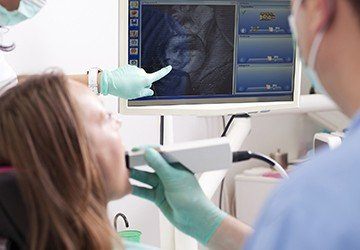 A picture is worth a thousand words — especially when it's time to explain why your smile could benefit from a specific treatment. Our intraoral camera allows us to show you what is going on with your teeth and oral structures on a monitor that is located right at your chairside. Most patients find it easier to ask well-informed questions when they can literally see what's going on with their oral health.
Digital X-Rays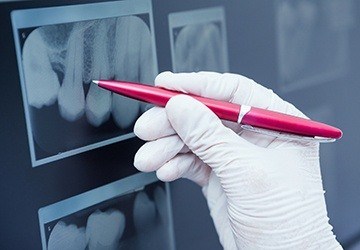 X-rays help us catch issues like tooth decay, malfunctioning dental work, and other problems almost as soon as they appear. As such, they are an important diagnostic tool for any dentist. At Dental Excellence Melbourne, we improve the process of capturing images using digital X-rays. They are much faster than the traditional type of X-ray, and they also expose you and your family to less radiation in the process.
CT / Cone Beam Scanner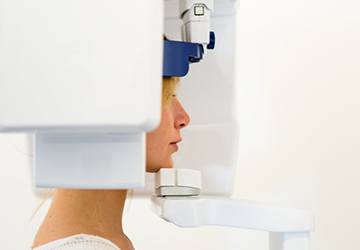 Sometimes, we need to capture a more comprehensive image than is possible with a traditional two-dimensional X-ray — especially in the preparation stages for the placement of dental implants, a wisdom tooth extraction, and other complex surgical procedures. The CT/Cone Beam Scanner captures a comprehensive, three-dimensional look at your teeth, bones, nerves, and blood vessels in a single composite image. It is an invaluable tool for effective treatment planning, and we are happy to have this equipment in our dental office.
Digital Impressions System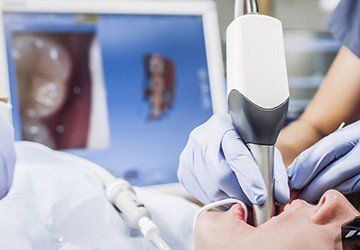 If you have ever had restorative dental work performed, like a crown or bridge, you have probably sat through a traditional dental impression. These require you to bite down on a wet hunk of cement, which often causes many people to gag. That's why we are pleased to now offer digital impressions, which can be captured within seconds — no biting down on cement required! What's more, the result is more accurate than can be produced with traditional impressions!
Soft Tissue Laser Dentistry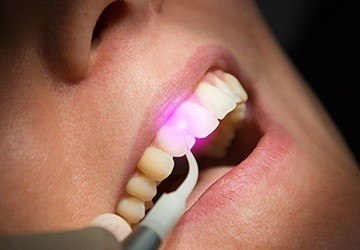 Our soft tissue laser is a tool that dramatically improves the process for a number of soft tissue procedures, like treatment for a gummy smile, gum disease therapy, and others. When we can eliminate the need for a scalpel and sutures by using the precision of a laser, bleeding is greatly minimized, the procedure is more comfortable, and healing is quicker, too. Sometimes, no anesthesia is required at all for procedures that are performed with the soft tissue laser.
Cavity Detection System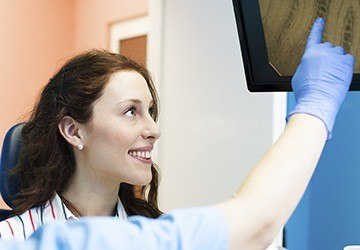 Detecting cavities early ensures that your dentist can provide the most conservative treatment possible. In some cases, we can actually reverse a potential cavity to help you avoid the need for a filling altogether. Our advanced cavity detection system allows us to catch tooth decay almost as soon as it develops during a routine checkup and cleaning. That way, we can respond with the appropriate treatment to help you enjoy a clean, healthy smile for life.