Cosmetic Dentistry – Melbourne, FL
Enhance Your Confidence with a Beautiful Smile
A beautiful smile not only boosts our self-confidence, but it also affects how others view us because it's often the first thing people see. If you're like two-thirds of adults, there are things about your smile you would like to change. Maybe you want your teeth to be straighter, whiter, or you wish you did not have any gaps between your teeth? No matter your concerns, your cosmetic dentist in Melbourne can help! Our dental team expertly offers many cosmetic dentistry treatments to give you the spectacular smile of your dreams.
Porcelain Veneers & Lumineers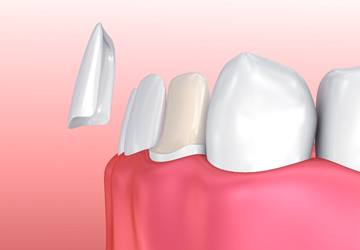 Porcelain veneers and Lumineers offer a beautiful method for completely transforming your smile using a noninvasive procedure. Bonding the thin shells to the front surfaces of your teeth instantly hides a variety of cosmetic flaws using just one treatment. The porcelain coverings mask the appearance of chipped teeth, uneven surfaces, slightly gapped teeth, and many other imperfections. In as few as 2 appointments, you can have a picture-perfect smile.
As an alternative to traditional veneers, Lumineers may be finished in just a single appointment. You'll enjoy the same results as they instantly improve the color, size, shape, and proportion of your teeth. Whichever one you prefer, we can help you achieve a new, dazzling smile!
Metal-Free Dental Restorations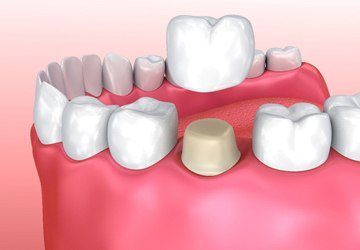 If you have a damaged or decayed tooth, you need a solution that won't take away from your natural-looking pearly whites. Metal-free restorations are it! In the past metal fillings and crowns were the go-to solutions to repair damaged teeth. Although they are effective, they cause an eyesore when you smile.
Dental Bonding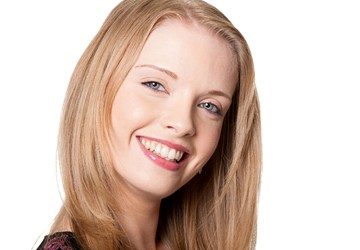 For a chipped, cracked, stained, slightly gapped, or otherwise imperfect tooth, direct bonding can provide a beautiful solution. This noninvasive treatment uses a biocompatible composite resin that's applied directly to the surface of the imperfect tooth. It's molded and reshaped to give your tooth a more pleasing form. The resin is then hardened under a special light. Direct bonding can be completed in a single visit and lasts for years with the proper maintenance.
The versatile treatment can be used to fix several aesthetic concerns, like discoloration, chips, cracks, and even to close small gaps. No matter if you're treating one tooth or several, dental bonding may be the solution for you.
Teeth Whitening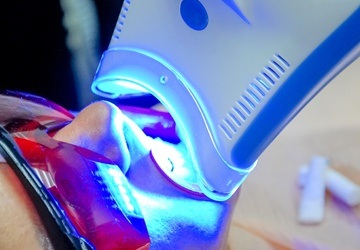 Many adults experience the gradual darkening of the tooth enamel with time. When you combine age with genetics, poor oral hygiene, or stain-causing habits, it's easy to feel insecure about your darkening smile. If you are unhappy with the appearance of your discolored or stained teeth, a professional teeth whitening treatment can dramatically brighten your smile in a single visit. In fact, we can get your teeth as much as eight shades brighter! For patients who prefer to whiten more gradually or from the comfort of their home, a take-home treatment can be provided instead. You'll enjoy in-office results around your own schedule. Your smile will look younger and brighter using a safe, effective solution.
Understanding the Cost of Cosmetic Dentistry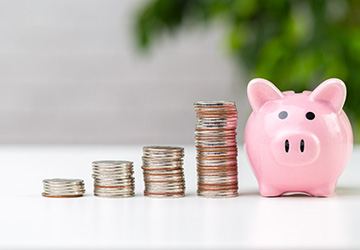 Many patients worry about the cost of their cosmetic treatment because it isn't usually covered by dental insurance. That is because cosmetic dentistry is considered to be elective. Fortunately, we are happy to help you navigate your needs and figure out what works best for your situation. There are a variety of different services to choose from at different price points as well. Here are some things that you should take into consideration.
What Cosmetic Dental Service is Right for Me?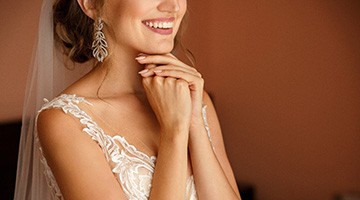 There are several different cosmetic services out there that can help you improve the appearance of your smile. Here are the most common ones we offer:
Dental Bonding – Dental bonding is great for small changes, reshaping damaged teeth, and covering noticeable flaws. Oftentimes, it is the cheapest option of the bunch. However, it is important to note that it only lasts 3 to 10 years before needing to be replaced.
Teeth Whitening – Teeth whitening is fast, and relatively affordable in terms of cost. If you're eager for a brighter smile, teeth whitening is the ideal solution for you!
Veneers – Veneers are a more costly option, but they are the easiest way to transform multiple aspects of your smile at the same time. They can last for over a decade if cared for properly.
Braces/Invisalign – Orthodontic options, like traditional braces and Invisalign, can make a big difference for patients with significant gaps, crookedness, or otherwise misaligned teeth. However, it is a big time investment and tends to cost several thousands of dollars.
Cosmetic Dentistry Can Be an Investment Worth Making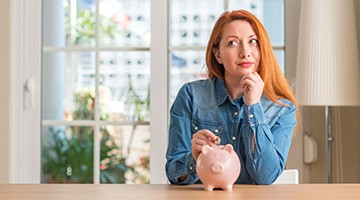 Cosmetic dentistry might seem like quite a commitment, and it is! However, it is also an investment that can pay off over time. For those who are self-conscious about their smile, cosmetic treatment can lead to improvements in confidence. More confidence can mean better relationships, professional achievements, and overall quality of life. When you consider cosmetic dental treatment, it is important to take a look at the whole picture when making your decision.
How to Make Cosmetic Dentistry Affordable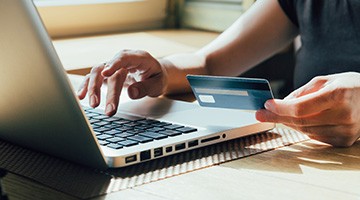 Cosmetic dentistry is rarely covered by dental insurance, but this doesn't necessarily mean that you will be left completely on your own. With our in-house dental savings plan, you can gain access to reduced fees on a number of restorative and cosmetic services. We also work with CareCredit – a third-party financing company that can split the cost of your treatment into manageable monthly installments with little to no interest. To learn more about your financing options, feel free to reach out to one of our friendly team members.
To find out exactly how much you can expect your cosmetic treatment to cost, schedule a consultation with us. We are eager to help you achieve your smile goals!
Cosmetic Dentistry FAQs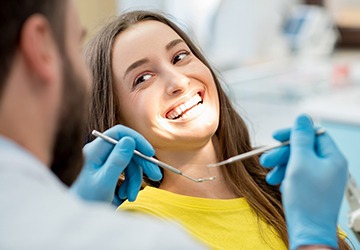 If you're unhappy with the look of your smile, then reading through the above information is a great place to start. With that being said, it's completely natural to have a few questions on your mind still regarding cost, longevity, candidacy, etc. That's why we've responded to some of the most frequently asked questions we hear from patients below! If you'd prefer to speak directly with our team or can't find the answer you are looking for, don't hesitate to get in touch!
Does My Dental Insurance Cover Cosmetic Dentistry?
That depends! Although treatments that aren't considered "medically necessary" are rarely covered, there are certain procedures that combine both restorative and cosmetic dentistry. For example, metal-free restorations protect a weak or damaged tooth while also having the cosmetic benefit of blending in seamlessly with the surrounding teeth. Therefore, it's always a good idea to review the fine print on your dental plan before assuming you have to pay the full cost out-of-pocket.
Can My Teen Benefit From Cosmetic Dentistry?
Is your teen having trouble smiling confidently? This can make it difficult for them to feel good about themselves, make friends, and approach new situations with confidence. The good news is that there are some cosmetic dentistry treatments that teens are eligible for, like dental bonding, metal-free restorations, and teeth whitening. So, don't hesitate to schedule an initial consultation for your teen with our cosmetic dentist in Melbourne!
How Long Does Cosmetic Dentistry Last?
Depending on the treatment you're interested in, the results can last anywhere from a few months to several decades! For example, teeth whitening treatment results can last anywhere from six months to a couple of years while veneers can last for 10+ years. Across the board, the lifespan of your results will rely heavily on how you care for your teeth. With this in mind, make sure to implement a solid at-home oral hygiene routine and visit our dentist every six months for a dental checkup and cleaning.
Is Cosmetic Dentistry Right For Me?
If you are unhappy with the shade, shape, or position of your teeth, then the answer may be yes! In fact, thanks to modern dentistry, most patients are a candidate. The best way to find out for sure is by scheduling an appointment with our cosmetic dentist in Melbourne. After asking you a few questions, learning about your smile goals, and conducting an oral exam, they will be able to craft a custom treatment plan to bring your smile goals to life. From there, you'll be another step closer to the beautiful smile you've been dreaming of!
What is the Difference Between a Dentist and a Cosmetic Dentist
Standard dentists and cosmetic ones differ in the specifics of their education.
The former, of course, complete basic dentistry training and earn a DMD or DDS degree. As such, they're qualified to perform standard services that improve your oral health — dental checkups, fillings, crowns, etc. However, they don't focus on any particular subfield.
Meanwhile, cosmetic dentists specialize in cosmetic treatments. In other words, they dedicate more of their education to procedures that improve your smile's looks. You can still count on them to know basic dentistry, but they'll have a more artistic touch that a general dentist might not.
Is Cosmetic Dentistry Safe?
As long as the treating dentist is qualified, cosmetic dental work is perfectly safe for most patients.
To ensure safety, in fact, your cosmetic dentist in Melbourne will examine your mouth before giving a treatment. That way, they can assess which procedures might not work for you. After all, they care as much about your oral health as any other dentist!
Depending on the exam results, the dentist may suggest treating an underlying issue first. For instance, placing a veneer over a decayed tooth would likely cause challenges later. Thankfully, though, your dental provider will treat such things before the procedure.
Does Cosmetic Dentistry Hurt?
Done correctly, cosmetic dentistry is painless. At the very least, you can count on Dental Excellence Melbourne to make treatment smooth and comfortable.
This fact largely stems from most cosmetic services being non-invasive. For instance, teeth whitening and dental bonding don't need a local anesthetic. When a treatment does get more involved, your dentist in Melbourne will numb your mouth beforehand. They'll often take this approach for things like veneer placement or dental crowns.
At most, you might feel mild discomfort following your procedure. Still, this effect is temporary and fades after a few days.
Why is Cosmetic Dentistry so Popular?
Cosmetic dentistry's popularity is partly due to recent gains in oral health. People have focused more on treating dental problems for most of history. In the last few decades, though, modern techniques and technology have greatly improved the average person's oral care. With more patients having healthy smiles, then, such individuals can pay attention to how their smiles look.
At the same time, the field has also gotten popular due to becoming more affordable. Initially, only wealthy or famous people could afford cosmetic dentistry. However, many dental practices have now lowered these services' costs to make them budget-friendly. For instance, our office has a savings plan that offers discounts on stain-removing teeth cleanings. Similarly, we work with third-party services like CareCredit to break down payments into monthly installments.
Schedule an Appointment Today!
You don't need to feel the weight of an unattractive smile. We can help you invest in your self-esteem with cosmetic dentistry. Contact our office today to take your first step toward improved confidence.