Cosmetic Dentistry – Melbourne, FL
Enhance Your Confidence with a Beautiful Smile
A beautiful smile not only boosts our self-confidence, but it also affects how others view us because it's often the first thing people see. If you're like two-thirds of adults, there are things about your smile you would like to change. Maybe you want your teeth to be straighter, whiter, or you wish you did not have any gaps between your teeth? No matter your concerns, your cosmetic dentist in Melbourne can help! Our dental team expertly offers many cosmetic dentistry treatments to give you the spectacular smile of your dreams.
Porcelain Veneers & Lumineers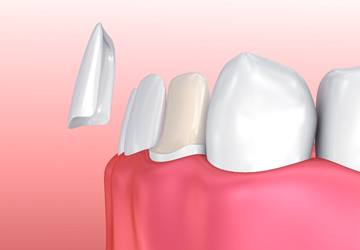 Porcelain veneers and Lumineers offer a beautiful method for completely transforming your smile using a noninvasive procedure. Bonding the thin shells to the front surfaces of your teeth instantly hides a variety of cosmetic flaws using just one treatment. The porcelain coverings mask the appearance of chipped teeth, uneven surfaces, slightly gapped teeth, and many other imperfections. In as few as 2 appointments, you can have a picture-perfect smile.
As an alternative to traditional veneers, Lumineers may be finished in just a single appointment. You'll enjoy the same results as they instantly improve the color, size, shape, and proportion of your teeth. Whichever one you prefer, we can help you achieve a new, dazzling smile!
Metal-Free Dental Restorations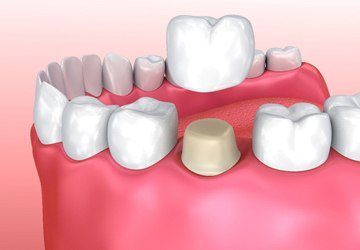 If you have a damaged or decayed tooth, you need a solution that won't take away from your natural-looking pearly whites. Metal-free restorations are it! In the past metal fillings and crowns were the go-to solutions to repair damaged teeth. Although they are effective, they cause an eyesore when you smile.
Dental Bonding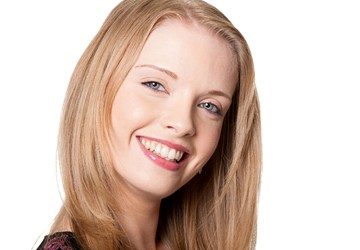 For a chipped, cracked, stained, slightly gapped, or otherwise imperfect tooth, direct bonding can provide a beautiful solution. This noninvasive treatment uses a biocompatible composite resin that's applied directly to the surface of the imperfect tooth. It's molded and reshaped to give your tooth a more pleasing form. The resin is then hardened under a special light. Direct bonding can be completed in a single visit and lasts for years with the proper maintenance.
The versatile treatment can be used to fix several aesthetic concerns, like discoloration, chips, cracks, and even to close small gaps. No matter if you're treating one tooth or several, dental bonding may be the solution for you.
Teeth Whitening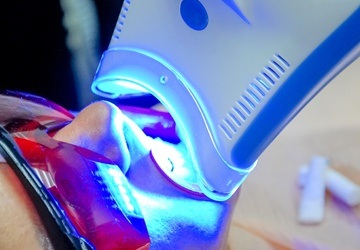 Many adults experience the gradual darkening of the tooth enamel with time. When you combine age with genetics, poor oral hygiene, or stain-causing habits, it's easy to feel insecure about your darkening smile. If you are unhappy with the appearance of your discolored or stained teeth, a professional teeth whitening treatment can dramatically brighten your smile in a single visit. In fact, we can get your teeth as much as eight shades brighter! For patients who prefer to whiten more gradually or from the comfort of their home, a take-home treatment can be provided instead. You'll enjoy in-office results around your own schedule. Your smile will look younger and brighter using a safe, effective solution.
Schedule an Appointment Today!
You don't need to feel the weight of an unattractive smile. We can help you invest in your self-esteem with cosmetic dentistry. Contact our office today to take your first step toward improved confidence.