Dental Crown – Melbourne, FL
Restore a Healthy, Functional Smile
Your teeth can last for a lifetime with the right care. Unfortunately, despite your best efforts a tooth can be damaged or lost. Whether you need a repair due to a broken or cracked tooth, decay, failing restoration, or missing teeth, your dentist has the solutions you need. A dental crown in Melbourne can restore the health and function of a compromised tooth while a fixed bridge can replace missing teeth. Dr. Cedric C. Chenet will give you a healthy, functional smile to improve your confidence and your quality of life.
What are Dental Crowns?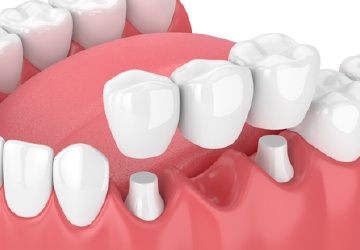 Dental crowns are widely used in restorative dentistry because they are versatile, allowing them to improve the health, function, and appearance of a tooth. Dr. Chenet takes a digital impression to create a custom-made cap to place over the entire visible surface of your tooth down to the gum line. This gives your tooth an added layer of protection to prevent it from breaking or to improve its integrity if it has already been compromised. It is common for a crown to be used with other restorative procedures, like a root canal or a dental bridge.
Do I Need a Dental Crown?
Dental crowns can treat several issues, such as:
Large areas of decay.
A break or fracture.
Abnormally shaped tooth.
Weakened tooth.
In combination with other treatments.
What is the Process?
Dr. Chenet reshapes your tooth to allow a crown to fit over it. He takes a digital impression to ensure it meets your exact, size, shape, and color needs. After creating the specifics for your restoration, the information is sent to a dental lab where they craft it from all-ceramic material to meet your exact needs. This can take a couple of weeks, so Dr. Chenet places a temporary crown while you wait. When your final crown is ready, you return to our dental office to have it bonded in place.
What is a Fixed Bridge?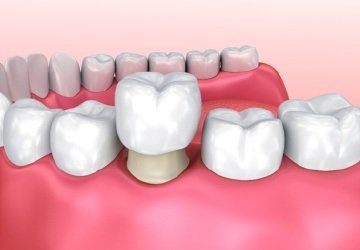 A bridge is the most convenient solution to replace one to three consecutive missing teeth. A prosthetic is created to fill the empty space. It is held in place by bonding dental crowns to your adjacent teeth. It offers a convenient option to complete your smile; however, your natural teeth must be able to support the appliance.
Do I Need a Bridge?
If you are ready to replace your missing teeth with a treatment that is effective and does not require surgery, a dental bridge in Melbourne may be the solution for you. Dr. Chenet performs a comprehensive consultation to ensure it is the right choice for your smile.
What is the Process?
Dr. Chenet takes a digital impression of your mouth to allow the dental lab to create your bridge to match your exact specifications. Your adjacent teeth are reshaped to allow dental crowns to fit over them to hold the bridge in place. With the right aftercare, your new smile will last an average of 5 to 10 years before needing to be replaced.
Rebuild Your Smile Today!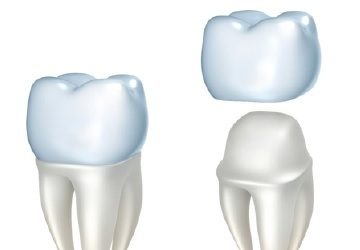 Call us today to schedule an appointment with your dentist for crowns and bridge therapy. We treat patients from all over Bevard County, including those in surrounding communities. Let our compassionate team rebuild your smile today!