CEREC One-Visit Crowns – Melbourne, FL
Get a High-Quality Crown in One Day
A crown is among the most widely used treatments in restorative dentistry because it is versatile. Now, a crown not only restores the health and function of a tooth, but it can also improve its appearance because porcelain is used to make it. Traditionally, it takes 2 dental appointments to get your restoration; however, we know you're busy and your time is valuable. You can enjoy the convenience of CEREC crowns in Melbourne to get the high-quality restoration you need in just one day.
What are CEREC Crowns?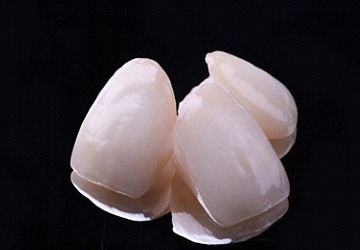 CEREC technology is among one of the latest innovations in dentistry to streamline your dental care. It eliminates the hassles associated with the traditional method of getting a crown without compromising its aesthetics or durability.
Typically, you'll need multiple appointments when choosing the traditional technique. Your tooth is prepared and reshaped before you hold an impression material in your mouth for several minutes. After the impression is taken, a temporary crown is bonded to your tooth. The impression is sent to an off-site dental lab to create your crown. In about 2 weeks, you return to the dental office to have it bonded to your tooth. Although this method is effective, CEREC provides a much simpler solution.
After your tooth is prepared, a quick scan of your mouth is taken to get a digital impression. There's no need for messy impression material. This is perfect if you have severely damaged teeth or suffer from jaw pain. The scan integrates with CAD/CAM software, allowing us to create the specifics for your restoration, including its size, shape, and color. It will blend in with your natural teeth, so no one knows it is there.
The information is sent to our in-office milling machine, where your crown is cut from a single block of all-ceramic material. In less than 1 hour, your permanent restoration is ready to be bonded to your tooth. You don't need a temporary crown or a second appointment!
What are the Benefits of CEREC?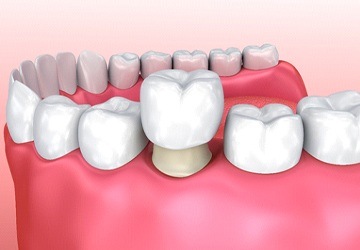 CEREC technology provides exceptional benefits when needing dental crowns in Melbourne, including:
Improved accuracy for the best fit.
Looks natural using all-ceramic material.
No messy impression material.
No need for a temporary crown.
Durable crown that can last for a decade or longer.
Entire process is completed in one day.
How Much Do CEREC Crowns Cost?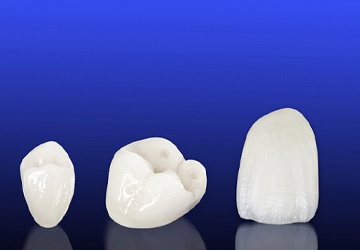 There is no set amount you can expect to pay because the cost of a CEREC crown is determined by your specific treatment plan. We provide you with an estimate during your initial consultation and discuss your payment options, such as using your dental insurance. Depending on your specific policy, your coverage may lower the cost of the treatment. We accept a variety of payment options for any remaining balance, including third-party financing with CareCredit.
Enjoy Same-Day Dentistry
Now, you don't need to delay getting the dental crown you need. You can save time with CEREC technology. You'll enjoy the high-quality and natural-looking restoration you need in just one day. Contact our office today to learn more or to schedule your consultation.