Porcelain Veneers in Melbourne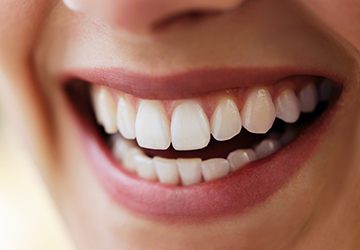 Our team of dentists has had extensive training and is certified in Lumineers. Let us help boost your confidence and give you the gorgeous smile you deserve!
Lumineers are contact lens-thin veneers that can correct an array of cosmetic imperfections with no shots and no drilling! If you are not happy with the shape, color, or placement of your teeth, Lumineers may be the cosmetic dentistry treatment for you. With Lumineers, your dentist can close gaps, correct chipped and mildly crooked teeth, change the shape and color of your teeth, and in short, give you the movie star quality smile of your dreams!
We can transform your entire appearance painlessly in only two visits. The first visit will consist of taking impressions of the upper and lower teeth and sending them to a lab to design/make your Lumineers. At the second visit, usually only a couple of weeks later, your dentist will bond them in place. That's it! With only two easy and comfortable appointments, you can have the beautiful, natural-looking smile you've always wanted.
Call us today if you would like to schedule a consultation with our dental team to see if you are a candidate for Lumineers or porcelain veneers. We regularly see patients from all over Brevard County, including those from Melbourne, Palm Bay, Viera, Satellite Beach, Indialantic, Indian Harbour Beach, Melbourne Beach, and other surrounding cities. We're excited to help you transform your smile with Lumineers!