Porcelain Veneers – Melbourne, FL
Transforming Appearances by Hiding Imperfections
If you're looking to rid your smile of any and all its imperfections, you'll be pleased to know that with the help of porcelain veneers in Melbourne or Lumineers, you can do just that! Dr. Chenet and his team are equipped, highly trained, and ready to give you a show-stopping smile. From cracks and chips to gaps and misalignments, those cosmetic flaws can be gone in a flash and replaced with beautiful, unblemished teeth. Find out more about these popular cosmetic treatments, and when you're ready, let Dr. Chenet give you the smile of your dreams.
What are Porcelain Veneers?
Porcelain veneers are like a mask for your teeth. These wafer-thin coverings fit over the front of your teeth to hide stains, gaps, chips, cracks, and even minor misalignment. Whether you're covering a few or all your teeth, you and your dentist in Melbourne will work together to create your veneers to your liking, ensuring the color, size, and shape give you a flawless smile.
What is the Process of Getting Porcelain Veneers?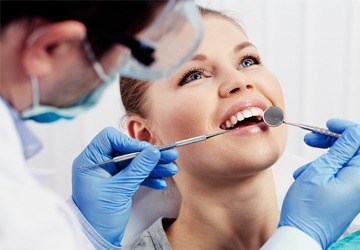 The process is simple, but it does require two visits to our dental office. The first will include Dr. Chenet administering local anesthesia or sedation, as he will need to prepare your teeth for your veneers. This will require removing a small portion of the enamel from the surface of your teeth. Why do we do this? It's important that the veneer adheres to your natural tooth securely, so your tooth must be altered slightly.
He will then take an impression of your teeth and send it to the lab for creation. Once your permanent veneers are ready, you'll return to our dental office and have them put into place. Dr. Chenet will ensure a proper fit and placement, and you'll be walking out the door with a brand new smile.
What Are Lumineers?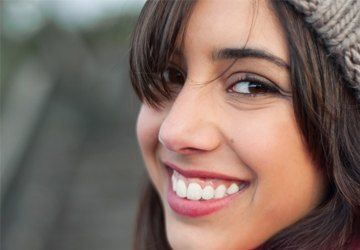 Lumineers are contact lens-thin veneers that can correct an array of cosmetic imperfections with no shots and no drilling! If you are not happy with the shape, color, or placement of your teeth, Lumineers may be the cosmetic dentistry treatment for you. With Lumineers, your dentist can close gaps, correct chipped and mildly crooked teeth, change the shape and color of your teeth, and in short, give you the movie star quality smile of your dreams!
What is the Process for Lumineers?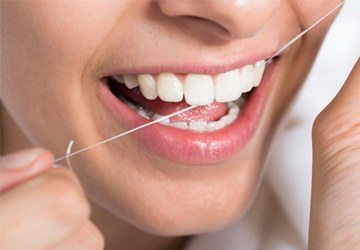 We can transform your entire appearance painlessly in only two visits. The first visit will consist of taking impressions of the upper and lower teeth and sending them to a lab to design/make your Lumineers. At the second visit, usually only a couple of weeks later, your dentist will bond them in place. That's it! With only two easy and comfortable appointments, you can have the beautiful, natural-looking smile you've always wanted. You must qualify for this procedure to be done in our office.
How Do I Care for My Porcelain Veneers and Lumineers?
To extend the life of your new dental fixtures, here are some useful tips to follow:
Brush and floss your teeth regularly (Brushing twice a day and flossing at least once)
Keeping your regularly scheduled six-month appointments with Dr. Chenet
Use a soft-bristled toothbrush and non-abrasive toothpaste
Rinse with an antiseptic mouthwash
Wear a nightguard if you are prone to grinding your teeth
Limit or avoid stain-causing foods and beverages (i.e. coffee, tea, soda, red wine, berries)
Stop smoking
Avoid chewing on objects (i.e. pens, pencils) or on anything hard like ice or hard candy
Contact Us
Call us today if you would like to schedule a consultation with our dental team to see if you are a candidate for Lumineers or Porcelain Veneers. We regularly see patients from all over Brevard County, including those from Melbourne, Palm Bay, Viera, Satellite Beach, Indialantic, Indian Harbour Beach, Melbourne Beach, and other surrounding cities. We're excited to help you transform your smile with Porcelain Veneers and Lumineers!