Delta Dental Dentist – Melbourne, FL
Learn More About the Benefits of Delta Dental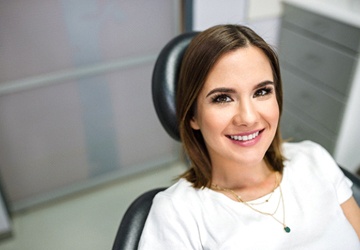 Do you have Delta Dental insurance? Your plan is a valuable resource that can allow you to keep up with essential preventive care for nothing out of pocket. It may also help you out if your smile ever needs a little restorative TLC. But how can you get the most out of your plan? As an in-network Delta Dental dentist in Melbourne, our team is ready to help you understand and navigate your benefits. Read on below to learn more about how we may be able to serve you.
Delta Dental Coverage Availability & Fees
Delta offers several different dental insurance plans, including those that are PPO in nature. Many people love PPO insurance because it allows them to visit any dentist or specialist without a referral. Delta's plans can vary in the levels of coverage they offer, but here is a general overview of how your policy might work:
Preventive care. It's normal for Delta's plans to cover preventive care, such as cleanings and checkups, at 100%
Minor restorative care. Delta's basic PPO plan covers fillings and simple extractions at 50%, while the premium plan covers these services at 80%.
Major restorative care. The basic plan doesn't cover major services like root canal therapy and crowns. The premium plan covers them at 50%. Unlike a lot of dental insurance policies, Delta's premium plan even applies to dental implants.
Keep in mind as well that your plan may include a deductible, a waiting period before you are eligible for certain services, and an annual maximum. As an in-network Delta dentist, we are used to detailing with all of the nitty gritty details of insurance, and we can help you get the most out of your policy. For example, we may be able to schedule major treatments across calendar years so you can use more than one annual maximum.
Meet Our Friendly Team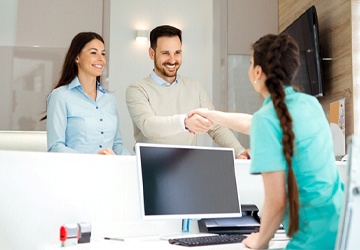 Our friendly office staff is eager to work with you and Delta Dental in Melbourne to help you get the most out of your coverage. Give us a call so we can verify your policy information before your appointment. We'll be happy to answer any questions you have about how your plan may apply to certain services, and we'll make the claim-filing process as easy as possible. Our team has many years of combined experience, and they are ready to use it to your advantage!