Tooth Extractions in Melbourne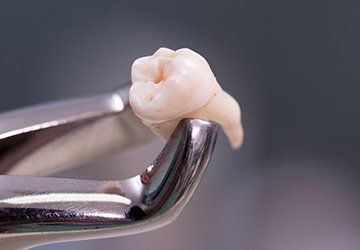 Nobody looks forward to having one of their teeth extracted, but this measure is only used when there are no other alternatives. Your Melbourne dentist will only recommend an extraction when all other restorative options have been exhausted. Extractions serve to prevent the rest of your oral health from being compromised.
Tooth extractions are necessary when:
The deterioration of the tooth is so severe that it cannot be corrected with a restoration.
A tooth is severely broken and is at risk of infection.
Overcrowding of the teeth along a ridge.
The tooth/teeth are experiencing severe bone loss.
Our compassionate team will proceed with an extraction only after we have thoroughly explained the benefits to you. We want you to know that this treatment will dramatically improve your health and your long-term well-being.
We accept patients from Melbourne, Palm Bay, Viera, Satellite Beach, Indialantic, Indian Harbour Beach, Melbourne Beach, and other nearby Florida communities for extractions and other dental services. Don't hesitate to turn to our welcoming dental office during your time of need.