Tooth Extractions – Melbourne, FL
The Next Step Towards Improving Your Oral Health
The best-case scenario for our oral health over our lifetime is that each of our natural teeth remains in place and healthy. However, that's often not the case for most people due to the fact that we use our teeth for countless everyday tasks, like to chew food, bite nails, and tear tape off a roll. Daily use causes wear-and-tear that leaves our teeth vulnerable to oral health problems such as cavities and infections. When these issues aren't addressed in a timely manner, they can cause damage that's beyond repair. At Dental Excellence Melbourne, we will try everything we can to restore the strength, shape, and structure of damage teeth. Once we've exhausted all of our treatments and resources, we may suggest having the tooth extracted to preserve the health of your mouth. If you're in need of a tooth extraction in Melbourne, our friendly and gentle team of dental professionals will make sure that your treatment is pain-free.
Why Do You Need a Tooth Extraction?
Tooth extractions can be the cause of a variety of issues. Some possible reasons that you may need a tooth removed from your mouth include:
The tooth is damaged beyond repair.
You need to make room in your mouth for orthodontic treatment or replacement teeth.
A tooth is impacted and could be a danger to your oral health.
Your wisdom teeth need to be removed as a precautionary measure.
Gum disease has weakened a tooth or caused it to become loose.
Types of Tooth Extractions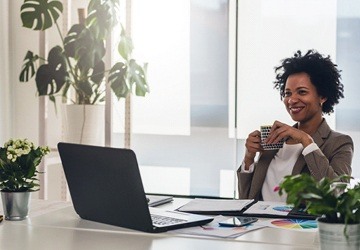 Depending on the complexity of the case, we offer multiple tooth extraction solutions to help preserve your oral health. We'll take images of your mouth using digital X-rays to help us determine which option is best for your unique situation.
Wisdom Teeth Extractions
For some people, not having their wisdom teeth removed can increase the risk of developing oral health problems such as decay, infection, and orthodontic issues. If we determine that there's not enough room in your mouth to house your wisdom teeth or that your natural healthy teeth are in harm's way, we may recommend removing them.
Multiple Tooth Extractions
Some patients who have oral health problems caused by genetics, trauma, or severe decay may need multiple teeth removed in order to preserve the health of their mouth. During your consultation, our dentist in Melbourne will discuss the procedure with you along with your tooth-replacement options to help restore the strength and function of your teeth.
Tips for a Speedy Recovery
After your extraction in Melbourne, Drs. Cedric Chenet, Derek Chenet, or Veronica Yu will provide you with a list of aftercare instructions to make sure your gums heal properly. These will also help minimize any potential pain or discomfort after your treatment so you can remain comfortable. We may recommend that you:
Take any prescribed medication as instructed.
Maintain a diet of soft foods and avoid chewing on the side of your mouth where your extraction sites are located.
Use a cold compress to ease any soreness and help bring down swelling.
Don't drink from a straw.
Continue brushing and flossing, just avoid directly brushing your extraction site.
Within a week or so, most of our patients are able to return to their daily routines. If you continue experiencing any pain or discomfort or have questions about how to care for your mouth, don't hesitate to contact our office. Our team of friendly dental professionals will happily provide you with any additional information you need.