February 18, 2023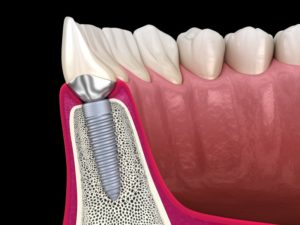 Dental implants are often recommended by dentists to patients who are missing teeth, because they offer a lot of benefits that other tooth replacement options do not. Dental implants feel incredibly realistic, and successfully stave off the bone loss that often accompanies dentures.
Dental implants are surgically placed in the jaw, which leads some people to worry about pain associated with the procedure. If you're interested in dental implants but are concerned about the prospect of discomfort, here's a guide that may be able to put you at ease.
Comments Off

on Is Getting Dental Implants Painful?
Older Posts »