Derek Chenet, DDS
Dr. Derek Chenet has always been exposed to dentistry ever since he was very little. If you're a regular patient, you've already met his father, Dr. Cedric C. Chenet and experienced his expertise. Today, Derek is excited to make Dental Excellence his new professional home and work alongside his mom and dad.
The dentists and team members are excited to present to you a more detailed picture of Derek with the hope that you'll feel more inclined to start a conversation with him. After all, the patient experience is always better in the long-term when you have a strong foundational relationship with the doctor.
Why I Became a Dentist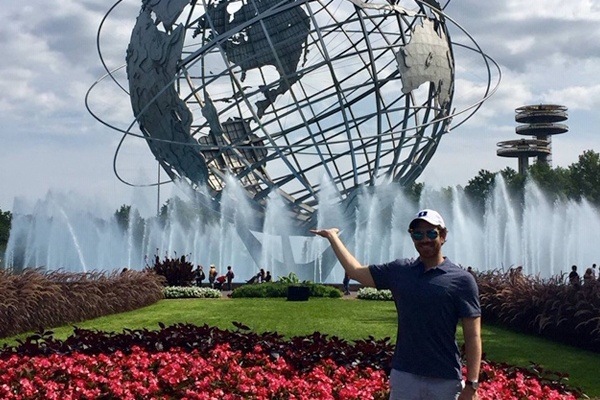 Having a father as a dentist allowed Derek many opportunities to learn about dentistry, unlike most people considering the profession. However, his initial schooling didn't have a medical focus. During his undergraduate education, he majored in Chemistry, so his interests weren't exactly focused on the medical field.
It wasn't until he learned more about the available job positions and faced being trapped in a lab that he realized he wanted to have more freedom in his career. Additionally, he knew he wanted to work in a more social environment, and working one on one with the community was the perfect way to accomplish that.
After speaking with his dad on the subject, he quickly learned that dentistry had a lot to offer when it came to chemistry as well as engineering. Not only would he get to practice and exercise the scientist side of his mind, but he'd get a chance to communicate and help the community directly with their dental concerns. To Derek, that's simply a win-win scenario.
My Educational Background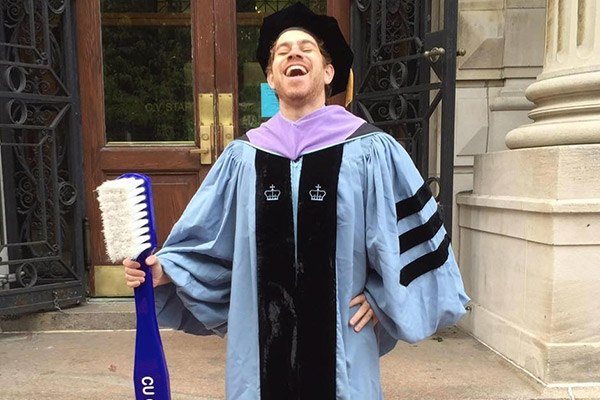 After completing his undergraduate education at Duke University, Derek applied to Columbia University to pursue his Doctor of Dental Surgery degree. He chose Columbia not just because he connected with the people who interviewed him, but because he wanted the experience of living in a big city before eventually moving back to Melbourne. Many of his college friends were going to be in New York, so it was also ideal to have a network of friends before moving to the big city himself.
Of course, Columbia has so much more to offer than just its location. During his time there, he was given a whole new patient perspective by one of his professors, Dr. Cloidt. To him, patients fell into three categories: "the misinformed, the uninformed, and the properly informed." At the end of the day, Dr. Cloidt taught Derek the importance of the patient experience and making sure all of his patients fell into the "properly informed" category.
Soon after he would go on to complete his post-graduate training at the James J. Peters Veterans Affairs Medical Center in the Bronx, where he would be fully trained in the planning, placement, and restoration of dental implants, fixed and removable prosthetics, and other restorative procedures.
My Life Outside the Dental Office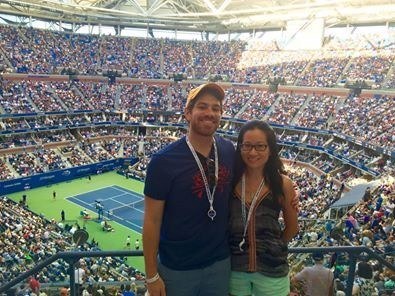 After 10 years away from his hometown of Melbourne, Derek is already getting re-acclimated to Florida's weather and prepared to offer the community the same high-quality dentistry people come to expect.
During his time at Duke, Derek was actually a film projectionist for the school's in-house theater. There, he learned how to project 35 mm films and to this day still is an avid movie-goer. Some of his favorite films include Disney's Pixar's Toy Story, Steven Spielberg's Indiana Jones and the Raiders of the Lost Ark, and is always down to watch one of the Mission Impossible movies.
He also enjoys playing basketball and tennis with his fiancé, reading and collecting comic books like Spider-man and Archie comics, spending time with his two younger siblings, and playing with his Cavalier King Charles Spaniel, Char. By the time September 2019 rolls around, he'll be married to his fiancé Veronica, who will also be working alongside him at the dental office.
The next time your looking for a dentist in Melbourne, feel free to approach Derek and get to know him a bit better. We're so happy to have the whole family together to provide the community the dental care it deserves!