March 30, 2021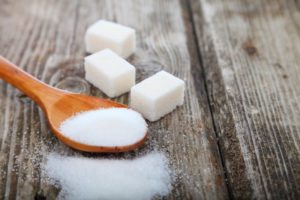 Ever since you were a kid, you were told that too many sugary sodas, candies, or other foods would leave you with cavities in your teeth. A large percentage of people have had the face the reality of tooth decay as a result of sugar consumption, but what about sugar substitutes? Could switching out your favorite cola for its diet counterpart be a good choice for your smile? Continue reading to learn more from a dentist in Melbourne about how artificial sweeteners affect your teeth.
How Does Sugar Affect Your Teeth?
You know that sugar is harmful for your teeth, but you may not know why. The mouth contains lots of bacteria. Some of them are good while others are harmful. When you consume sugary sweets, so do the bacteria in your mouth. As a result, the bacteria release a weak acid as a byproduct. This acid is actually what is damaging to your teeth and causing cavities, not the sugar itself.
Sticky sweets like fruit snacks and raisins adhere to the teeth, causing more damage than sugary foods that melt away, like a classic chocolate bar. Something that many people don't know is that starchy foods like breads, crackers, and chips turn to sugar in the mouth. Ultimately, they aren't any better for your smile than your favorite candy. In the end, it is best for you to limit your intake of starchy and sugary foods so that you can protect your smile from damage.
How Do Sugar Substitutes Affect Your Teeth?
A lot of the time, artificial sweeteners are advertised to be healthier for your body because they do not have nearly as many calories as natural sugar. Sugar substitutes may not be everything they are cut out to be, but they don't tend to produce the same acid that sugar does when combined with bacteria in the mouth. Because this is the cause, artificial sweeteners, like sucralose, saccharin, and aspartame, don't carry as many dental risks as real sugar.
Should You Choose Sugar Substitutes Instead?
The sugar substitute that dentists recommend the most is called Xylitol. It is most commonly found in sugar-free gum, and it has been shown to boost dental health and even prevent tooth decay from occurring. It may even reduce the levels of harmful bacteria in the mouth that lead to cavities and gum disease.
Artificial sugar doesn't tend to be as harmful to your teeth as regular sugar, but it is still important to only consume sugar substitutes in moderation. With a balanced diet and a limited sugar intake, you can prevent oral health issues and keep your smile safe!
About the Author
Dr. Cedric C. Chenet is an experienced dentist who has been working in the field for more than three decades. He earned his Doctor of Dental Surgery from Howard University and has completed post-graduate training in various dental disciplines, including general dentistry, periodontics, endodontics, prosthodontics, and pediatric dentistry. For more information or to schedule an appointment at his office in Melbourne, FL, visit his website or call (321) 255-0199.
Comments Off

on Are Sugar Substitutes Better for Your Teeth Than Sugar?
No Comments
No comments yet.
RSS feed for comments on this post.
Sorry, the comment form is closed at this time.