Invisalign - Melbourne, FL
Get a Straight Smile with the Clear Choice
Not everyone is born with naturally straight teeth. If you are among those who have a less than perfect smile, the positioning of your teeth impacts more than just your confidence. It can also lead to oral health complications, like an increased risk of tooth decay, gum disease, or uneven wear on your enamel. Now, you can invest in your self-esteem and your dental health using an alternative to traditional braces. Dr. Cedric C. Chenet offers Invisalign in Melbourne to move your teeth into their ideal positions. He creates the healthy, beautiful smile you have always wanted without brackets and wires.
Benefits of Invisalign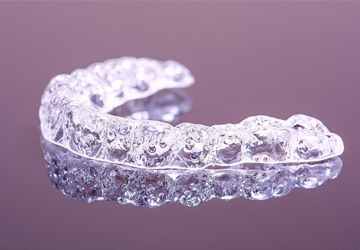 Invisalign has quickly become the preferred orthodontic treatment among teens and adults because it does not use metal to align the teeth. Instead, a series of clear custom-made aligners are worn over them to gradually move them into position. The nearly invisible appearance and the ability to remove the aligners allows you to enjoy various benefits that are not possible with traditional orthodontics, including:
Virtually undetectable for a sophisticated treatment.
Smooth aligners to eliminate irritation to the inside of your lips or cheeks.
No dietary restrictions, so you can eat and drink whatever you like.
Easy oral hygiene routine because there are no brackets and wires to clean around.
Less time in the dental chair because you do not need appointments for adjustments.
Quick results in as few as 12 months.
What is the Process Like?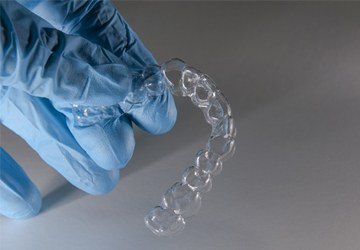 Invisalign is effective for correcting a variety of bite and alignment concerns; however, you still need a consultation with your dentist in Melbourne to ensure it is right for you. Dr. Chenet performs a visual examination and takes diagnostic images to assess your oral health and the positioning of your teeth. He takes a digital impression of your mouth to create a 3D model to map their movement. The information is transferred to a series of custom-made aligners.
You wear each aligner in the series for about 1 week before switching to the next. On average, it takes 12 months to complete the series. You must commit to wearing the aligners for at least 22 hours per day to ensure there are no delays in finishing the series.
Understanding the Cost of Invisalign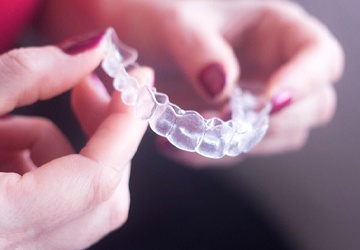 Finding out the cost of Invisalign in Melbourne is a crucial step in determining if it's the right teeth-straightening solution for you. However, it won't take you long to find out that pinpointing an exact price without a consultation is difficult to do. That's because each treatment plan is 100% personalized to the patient and their dental needs. Fortunately, you can learn more about the cost in the meantime by reading on!
Factors That Affect the Cost of Invisalign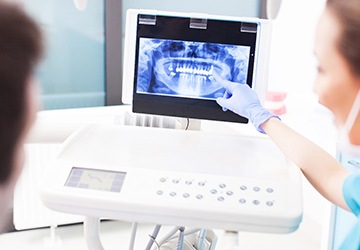 Since each series of clear aligners is customized entirely to suit the patients' dental needs and smile goals, our Invisalign dentist in Melbourne will need to determine a few important factors:
The number of trays that are needed
If you need to straighten one arch or both
If any additional accessories are needed, like rubber bands
Your compliance will also play a role in your financial investment once you begin treatment. For example, neglecting to wear your aligners for 20-22 hours a day can cause you to fall off-track with your original treatment plan. Therefore, it's of the utmost importance that you follow all of the rules given to you by your dental team for the sake of your smile and your wallet!
Invisalign vs. Smile Direct Club™: Which Costs More?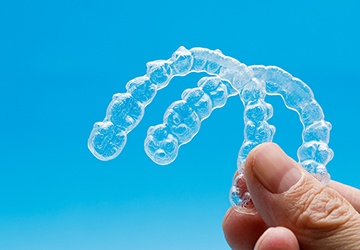 DIY clear aligner companies, like Smile Direct Club™, typically cost around $2,000, which is significantly lower than Invisalign. Before you consider opting for the cheaper option, it's important to consider how they are able to offer such a low price. To start, they use DIY impressions (which leave a large room for error), they don't have in-person check-ins with a dentist, and they don't begin treatment with a thorough dental exam. Invisalign, on the other hand, has helped more than 10 million patients achieve the straight teeth and healthy smiles they desire. Plus, the clear aligners are crafted from high-quality materials, treatments are overseen by licensed dental professionals, and the brand is backed by notable organizations.
Does Dental Insurance Cover Invisalign?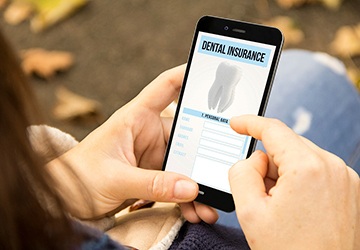 While the answer depends entirely on your dental plan, it's certainly possible! Some patients can utilize a once-in-a-lifetime benefit dedicated specifically to orthodontics. If you are unsure of your coverage and are interested in Invisalign in Melbourne, don't hesitate to get in touch with our team. We are in-network with several popular providers, including Cigna and Delta Dental. So, we can help you understand the cost and maximize your benefits simultaneously.
Options for Making Invisalign Affordable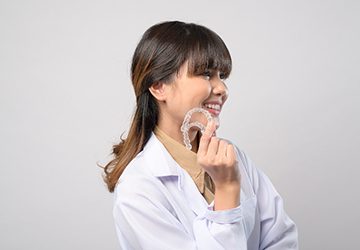 Don't have dental insurance? Not happy with your coverage? That's okay – there are two other ways to make Invisalign more affordable with our team at Dental Excellence Melbourne:
In-House Dental Savings Plan – With our in-house dental savings plan, you don't just get access to essential preventive care; you also get reduced fees on several restorative and cosmetic services!
Flexible Financing – Is it better for your budget to space-out your payments? With CareCredit, you can! With this third-party financier, you can pick a payment plan that best suits you.
Invisalign FAQs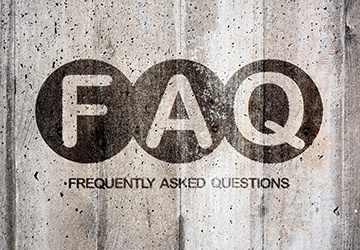 Invisalign in Melbourne, FL is an excellent alternative to brackets and wires. If you're looking for a discreet and convenient treatment, it appears to be the ideal solution for you; however, it's normal to have a few concerns before you're ready to commit to it. We'll explain everything during your initial consultation. In the meantime, here are the answers to a few of the most frequent questions our patients ask us about Invisalign.
What does Invisalign look like?
Invisalign doesn't use wires and brackets to move your teeth, so your treatment will look a bit different from what you might be used to seeing. Your dentist will take impressions of your mouth to create clear plastic aligners. You'll be able to see them when they aren't in your mouth, but they will be virtually undetectable while you're wearing them. They will stay transparent if you commit to your oral hygiene routine and clean them properly. If you require attachments, buttons, or clear elastics, they may be easier to spot than the aligners.
How long will my treatment take?
There isn't any way to determine the length of your treatment without first performing a consultation because every patient's needs are unique. Various factors contribute to the duration of your plan, like the severity of your alignment needs and your commitment to your treatment's requirements. Most patients are finished with their series within 12 to 18 months, but it's not unusual for it to take as few as 4 months if the issues needing to be corrected are minimal. On average, you can expect your treatment to be about 4 months shorter than that of metal braces. It's best to wear your aligners for at least 22 hours daily and switch to a new one as recommended by your dentist to prevent any unnecessary delays.
Does Invisalign hurt?
Since there aren't any brackets or wires, you won't feel any tugging or pulling on your teeth. The aligners are carefully crafted to fit your mouth from smooth plastic material. They will fit comfortably and won't cause any pain; however, you may have some discomfort when beginning your treatment. The aligners will apply consistent pressure to your teeth to move them. The sensation can take some time to get used to, but you can manage it by taking an over-the-counter pain reliever. You can also apply a cold compress to the outside of your mouth. You may have the same sensation when switching to a new aligner. As you progress through the series, your discomfort will decrease with each new aligner.
What happens after Invisalign?
As with traditional braces, you'll need a retainer to prevent your teeth from moving back into their previous positions. Don't worry, there are many discreet options when choosing your retainer. You'll also need to maintain regular appointments with your dentist for orthodontics in Melbourne. During your visits, they'll discuss how long you'll need to wear your retainer. Initially, you must wear it all the time; however, you'll gradually decrease the length until you're only needing it while you're sleeping.