Metal Braces – Melbourne, FL
The Tried-and-True Solution for Misaligned Teeth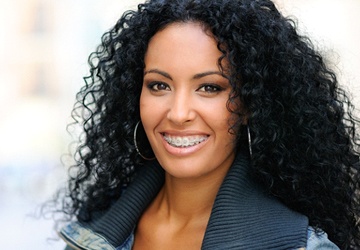 Crooked, crowded, and spaced-out teeth are just a few orthodontic issues that can leave patients feeling insecure about their smiles. While discreet alternatives have gained a lot of attention over the years, the tried-and-true solution for misaligned teeth is metal braces. This traditional orthodontic treatment has helped millions of patients across the globe achieve the straight, healthy, beautiful smile they've always wanted. If you're ready to make your smile goals a reality, get in touch with our team today to schedule an initial consultation!
How Metal Braces Work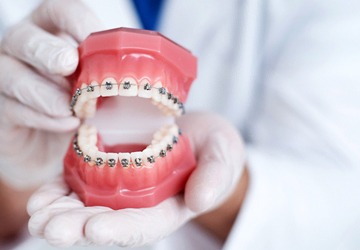 Despite their popularity, many patients are unsure of how metal braces in Melbourne work. Although the technology and techniques behind the treatment are complex, the idea is quite straightforward. By attaching metal brackets and wires to the front-facing surface of your teeth, the braces will place just enough pressure to slowly shift them into an entirely new, more aesthetically pleasing position. Whether you are struggling with minor misalignment or severely rotated teeth, this smile-transforming solution will provide you with perfectly straight teeth, resulting in a healthy, happy, beautiful smile.
The Process of Getting Metal Braces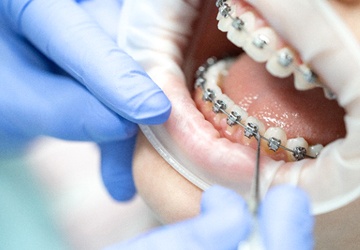 As with any cosmetic dental treatment, the first step is always to schedule an initial consultation. This appointment allows Dr. Chenet and our team to learn more about your smile goals and assess your dental needs. Once we've determined that metal braces are indeed the right orthodontic service for you, we will have the brackets and wires placed on your teeth. At each follow-up appointment, we will make small adjustments to ensure enough pressure is being placed to guide your teeth into their new position. Typically, the entire process takes anywhere from 18 to 24 months. After that, we will provide you with a retainer to preserve your hard-earned results!
The Benefits of Traditional Metal Braces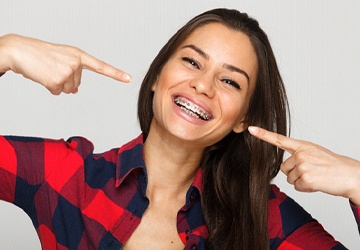 Opting for traditional metal braces comes with a number of benefits, including:
Durability – Metal is considerably stronger than plastics and ceramics.
Versatile – Metal braces can address minor spacing, severely rotated teeth, and everything in between.
Cost – Metal braces can be extremely affordable.
Variety – Does your little one want colored bands to show off their personality? Does your teen want clear ones to not draw attention to their braces? Both can be accomplished with traditional orthodontics.
Does it sound like metal braces could be the teeth-straightening solution you've been looking for? Are you interested in learning more about orthodontics in Melbourne? Either way, we would love to hear from you! Get in touch with our team today to take the next step toward the healthy, happy smile you deserve!
Traditional Braces FAQs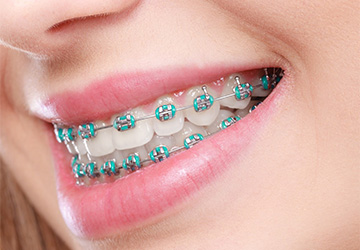 Just about everyone has met someone who had braces, or knew people in school who had them. However, even old-school wire braces have changed a lot, and a couple of the things you may have learned about them may not be true anymore.
We want our patients to understand as much as possible about the treatments that they're getting, so we'll be happy to tell you anything that you want to know about traditional braces when we meet in person. Before that, here are answers to some questions that we often get about them.
Do Traditional Braces Hurt?
Typically, most people experience a little bit of tenderness for the first week or so of wearing their braces. This is usually managed by over-the-counter pain relievers and staying away from eating any foods that could potentially irritate your mouth.
After that, you should feel pretty comfortable with your braces most of the time. You might be sore for a few days after having your braces tightened, but that won't even be close to what you felt when you first got your braces.
You may also sometimes notice your braces rubbing against your lips or gums. We'll be happy to supply you with orthodontic wax that you can apply to your braces so that won't irritate you.
Am I Too Old to Get Braces?
Lots of adults wish that they could get a straighter smile but think that the time for orthodontic care has passed. You'll be happy to learn that people of any age can get braces and can benefit from what they offer.
However, it's worth noting that your teeth as an adult will be a little bit more firmly ingrained in your jaw than they were when you were younger, meaning that braces will take longer to work. If you're older, you may also have to deal with more oral health problems before beginning treatment than a teen might (though usually, it's a good idea to deal with them anyway).
How Long Do Traditional Braces Take?
The timeline for orthodontic treatment can vary wildly depending on the patient's age, how severe their misalignment issues are, and how well you abide by the guidelines we set out for you at the start of treatment. Typically, the overall treatment takes between one and three years to complete depending on these factors.
While it's impossible to account for every variable, we'll be able to give you a pretty good estimate of how long your orthodontic treatment should take based on your situation.
Why Do Braces Make My Teeth Feel Loose?
A lot of the time when patients first get started with braces, they notice that their teeth feel like they're loose or "floating." This can be worrying for some people, but the truth is that it's completely normal.
To get your teeth to start to move, the ligaments that hold your teeth in place need to start to stretch. That's what creates this loose feeling. Once you get your braces off and your teeth settle into place, this feeling should go away.