Veronica Yu, DDS
Dr. Yu's path to dentistry wasn't exactly the most typical route you might hear from other dentists. However, that didn't stop her from leaving her previous field to find a career more in line with her passions. Today, Dr. Chenet and the team members at the dental office are incredibly proud to have her expertise and knowledge available while serving the Melbourne community, as well as the surrounding areas.
Why I Became a Dentist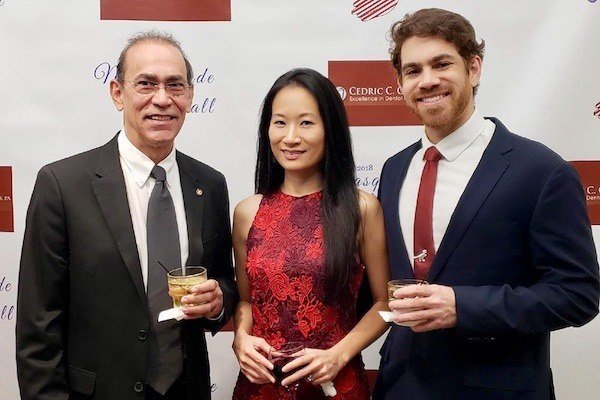 Growing up, her father was a physician, so she always had a peek into the healthcare field and what it entailed. Oddly enough, Dr. Yu didn't intend always intend on pursuing a career in science or medicine. But seeing the enjoyment her father gained from working with his patients, as well as the creative potential dentistry had to offer, both made her reconsider the medical profession.
If you've already met Dr. Yu, you can probably tell that her favorite part of being a dentist is getting to know her patients and making them feel healthy and happy about their oral health. What you may not know is that Dr. Yu has quite the liberal arts side of her as well. As an artist, both in music and sketching, her hand-eye coordination only further proves why dentistry was the perfect career path for her to pursue.
My Educational Background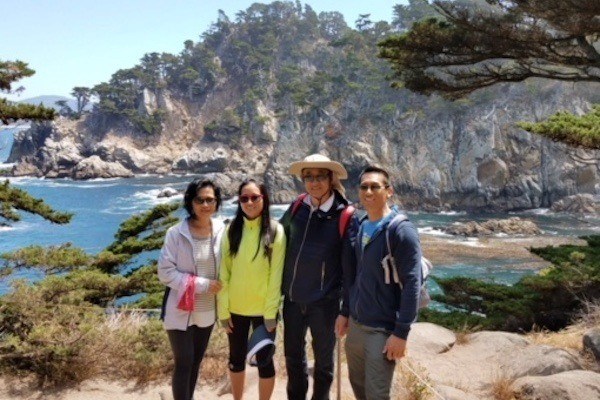 Thanks to a post-baccalaureate program offered during her schooling, Dr. Yu was able to attend and complete the medical courses necessary to receive her dental degree. Her education at Brown University mainly focused on law, and before she decided to go back to school she worked as a paralegal at an anti-trust litigation law firm while preparing her law school applications. She quickly learned that working a desk job reviewing law briefs wasn't her passion: people were. After her father recommended dentistry as a potential path and learning that the field would give her a chance to be active creatively, she started her schooling soon after.
After graduating from Columbia University and earning her Doctor of Dental Surgery degree, she would go on to complete a Comprehensive Implantology Continuum, which expanded her knowledge on treatment planning, restorations and placement of implants.
During her General Practice Residency at North Shore Long Island Jewish Hospital, she'd receive further training on a wide variety of dental specialties. These included endodontics, pediatrics, oral surgery, prosthodontics, and the management of medical and dental emergencies. In 2016, she also became a Certified Invisalign Provider. To this day, she's thankful for the helpful insight bestowed by her professors, which she still carries with her as a dentist. Educators like her clinical professor Dr. Kaplan emphasized that dentistry is an ongoing learning experience, regardless of how many years you dedicated to the field. Clearly, Dr. Yu continues to prove that with her continued education and passion for expanding her dental knowledge.
My Life Outside the Dental Office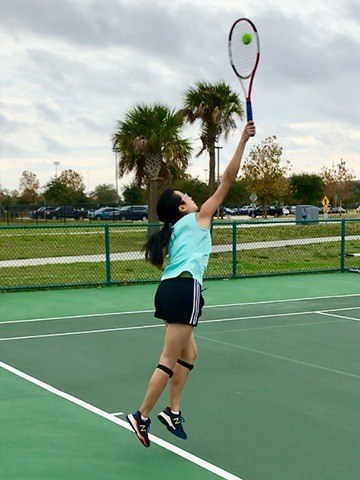 Dr. Yu is originally from Madison, CT, but her father practices medicine in Portland, ME. Ever since Dr. Yu was young, tennis has been her number-one passion. Playing in the northeast proved to be difficult due to the harsh climate, but the Florida area has made continuing her love for tennis that much easier. During her time playing tennis, she'd regularly attend USTA tournaments and make an effort to get autographs from some of the most well-known players, including the "Big Four" in men's tennis. She's gotten three out of four of their signatures so far and hopes to meet the fourth member someday!
As previously mentioned, Dr. Yu has an extensive background in the arts. As a classically trained violinist since the age of 7, she's participated in many competitions throughout her adolescence. Dr. Yu also enjoys singing and playing guitar; she even got the chance to perform in some talent shows during dental school after years of exclusively playing in the orchestra pit. She believes practicing music helps keep her sharp, but that doesn't mean she won't cut loose with some friends and fire up her karaoke machine every once in a while!